Experts share insights on planning fundraising events in an uncertain world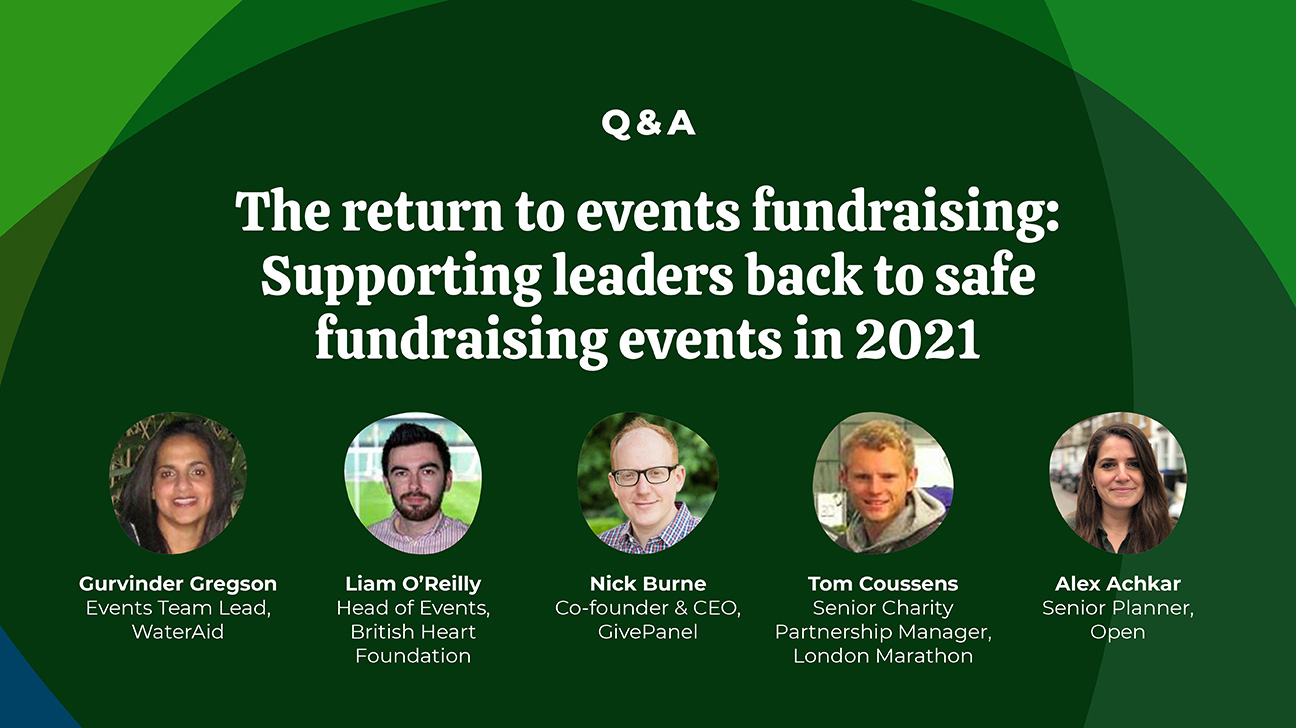 As we hesitantly step, cycle and bake our way back to events fundraising, hear tips and insights from leading charity events experts.
With a roadmap of moving dates and confusing guidelines, potential reluctance from donors to meet in-person, and the new world of hybrid events to plan for, it's no surprise that fundraising leaders are scratching their heads about what to do and when to do it.
Watch our free Q&A, which brings together panellists from London Marathon, WaterAid, British Heart Foundation and Give Panel to give invaluable advice on how to plan for events in 2021 – whether virtually, in person or a hybrid of both.
This Q&A covers:
How to plan for risk and contingency at your event
How to maximise digital events fundraising
Hybrid events and the future of events fundraising.