Learn how charities can rise to the challenge of uncertainty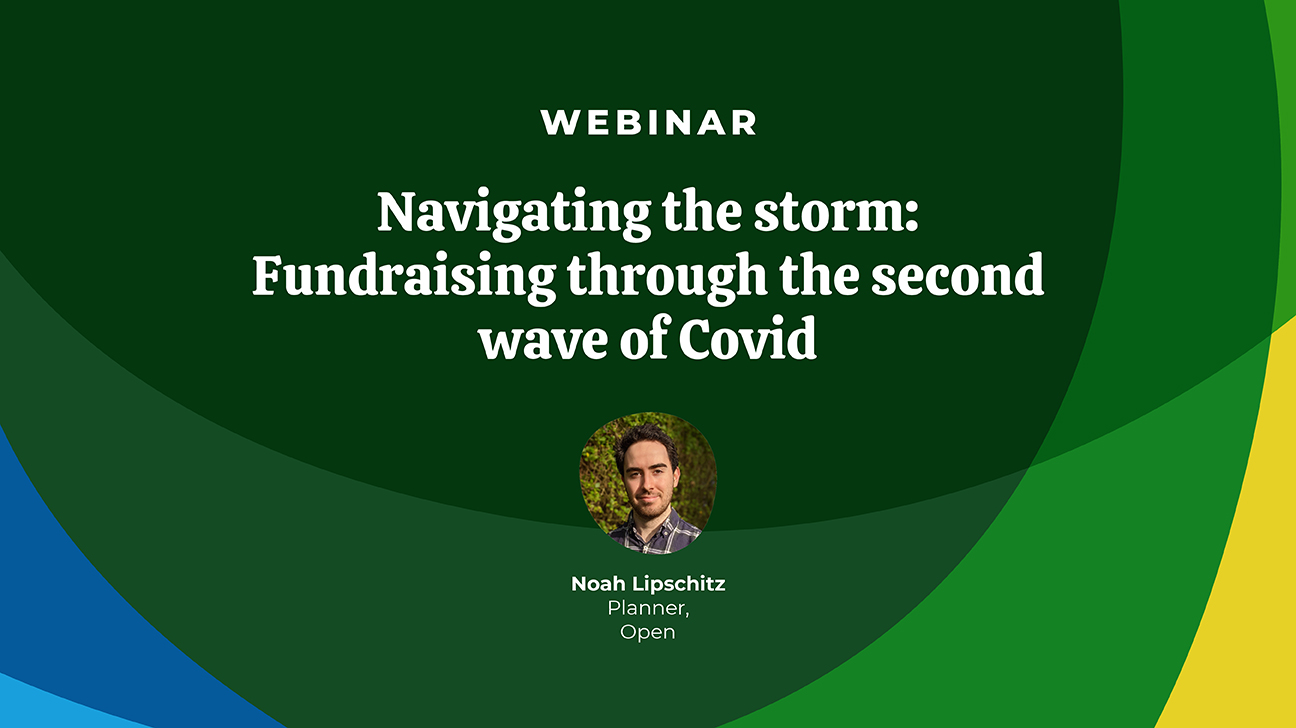 Covid isn't going anywhere. Nor is the uncertainty of the sector's future. Find out how your charity can prepare for the pitfalls of these ever-changing times.
Watch our free webinar, 'Navigating the Storm: Fundraising through the second wave of Covid', to discover insights learned during the height of the pandemic, and how they can help your charity plan for an uncertain future.
This webinar covers:
Why the second wave of the pandemic wasn't as straightforward as the first
How innovation is the key to fundraising through uncertainty
How to take action, navigate the storms ahead and use fundraising to give people hope through an uncertain future.