Respond to challenging times during an emergency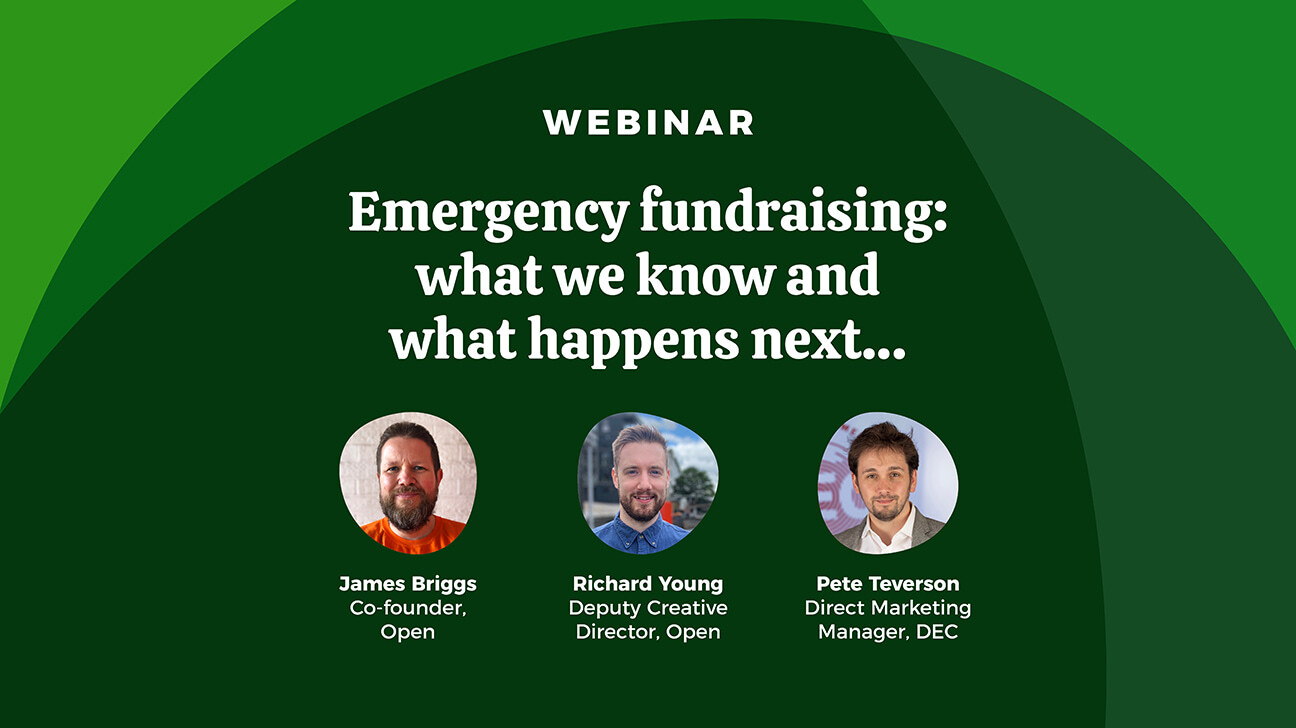 Watch our Emergency Fundraising webinar to explore what we've learned and dive into the Q&A session we held with Disasters Emergency Committee (DEC) to answer your most wanted questions!
Until recently, emergency appeals were almost exclusively concerned with disasters overseas. But recent events have seen things move closer to home.
The outbreak of Covid-19 saw a range of domestic charities moving into emergency territory. And today, war in Europe, a cost of living crisis at home and looming famine in East Africa can make it feel like we're living through a 'global crisis'.
In light of this new and challenging context, we hosted a webinar to share our perspective on emergency fundraising and how it might evolve.
This webinar covers the following:
Reflections on Covid and Ukraine - challenges and lessons learned
A 'How-to' of emergency fundraising - tips and examples
Q&A session with DEC