Launching the 'big if'
Barnardo's
Change a childhood, change a life.
Following an 18-month pause on brand marketing, Barnardo's wanted to increase public understanding of the issues faced by vulnerable children, young people and families across the UK – as well as highlighting how the charity supports those most in need.
A challenging childhood can impact a person for life. Barnardo's plays a pivotal role in turning vulnerable children's lives around. This is the core idea behind the charity's new brand proposition, 'Change a childhood, change a life'. Our task was to bring that to life in a 60-second TV ad.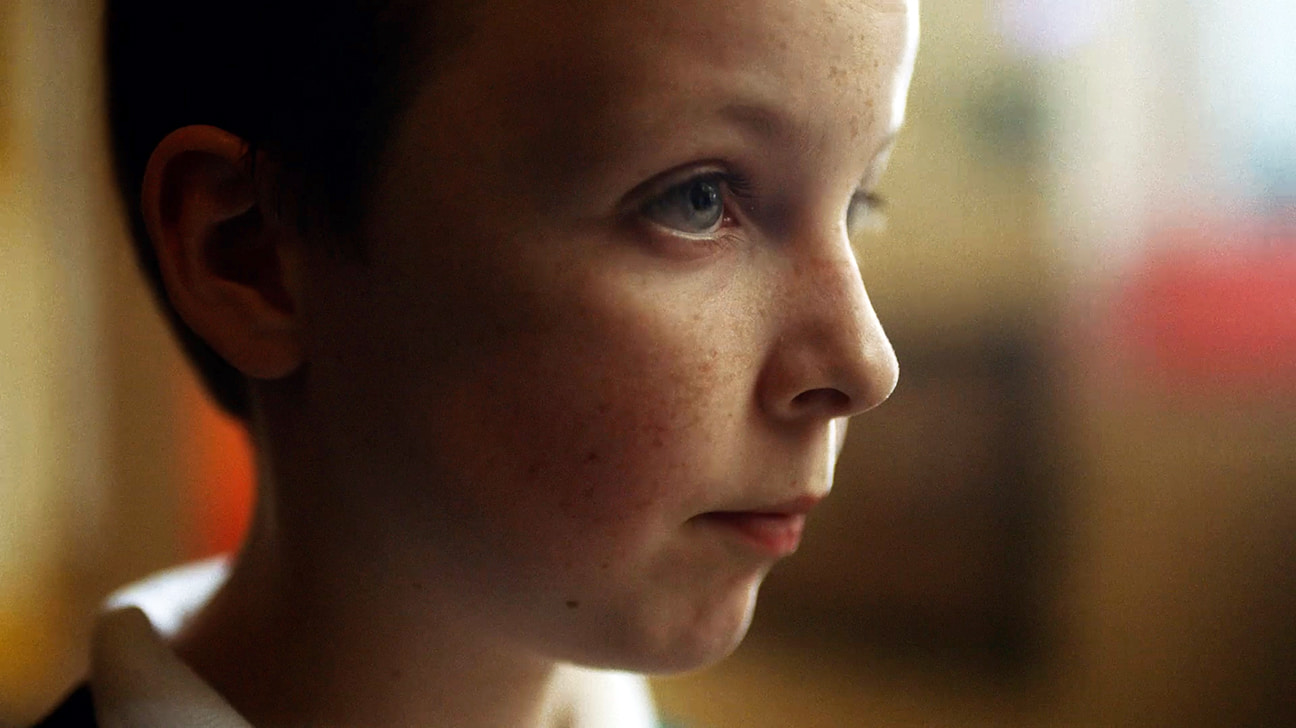 Taking inspiration from a detail in a real life account from a young carer supported by Barnardo's, our response follows Luke, as he shares the story of his weekend with the rest of his class at school. A careful balance of poignance and hope, as Luke talks, viewers are struck by mismatched visuals portraying the reality of his weekend against what he describes.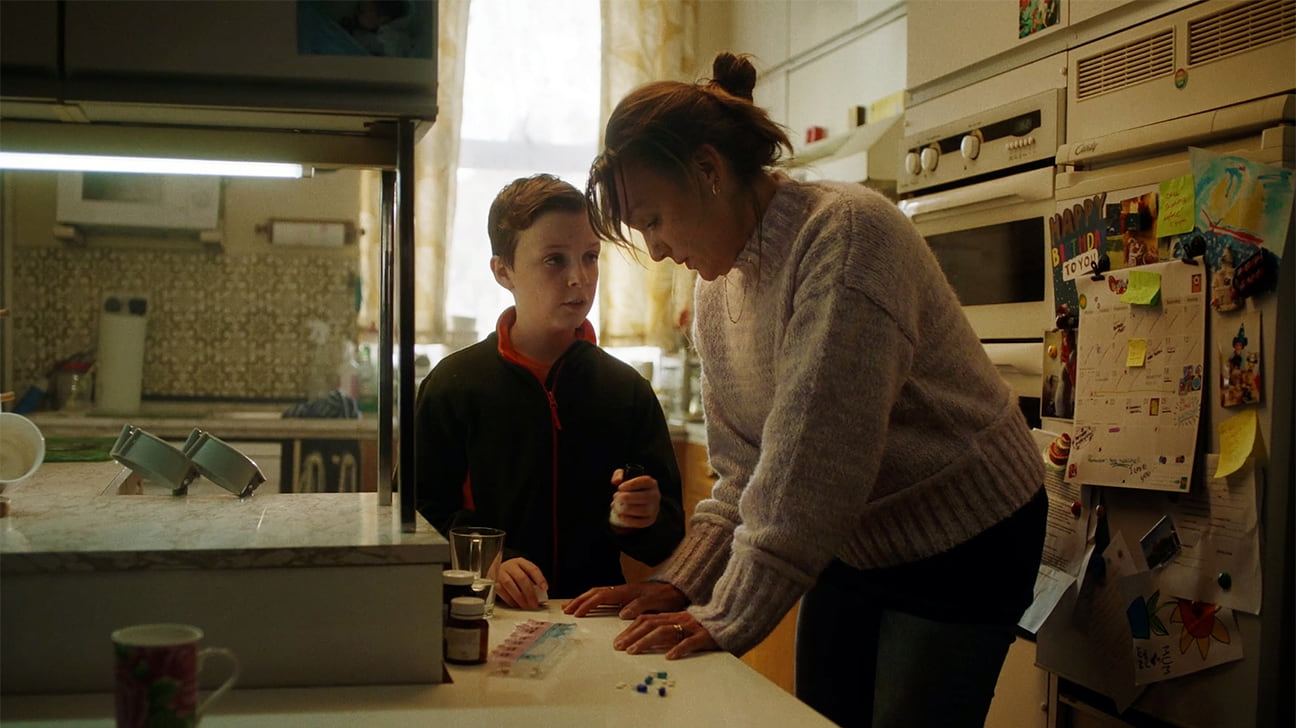 In loving but anxious scenes, we see Luke spending a morning looking after his mum who has a chronic illness. At the midpoint, we meet Luke's 'mate' Abbey, who we understand is his Barnardo's support worker. Here, we unpack what this relationship means to Luke, and the confidence he grows with her support.
Brought to life by director Amy Becker-Burnett, and production partner Radical Media, the TV ad and cut downs ran across key spots on ITV, Sky and On Demand. We also produced a companion radio ad, which gave greater depth to Luke and Abbey's story – this time leading with the support worker's narrative.
The creative sat at the heart of a wider Barnardo's campaign focused on the impact of the cost of living crisis on the UK's most vulnerable children and families, and helped to draw attention to a petition from the charity, calling on the government to give free school meals to all children. It was signed by over 32,000 people.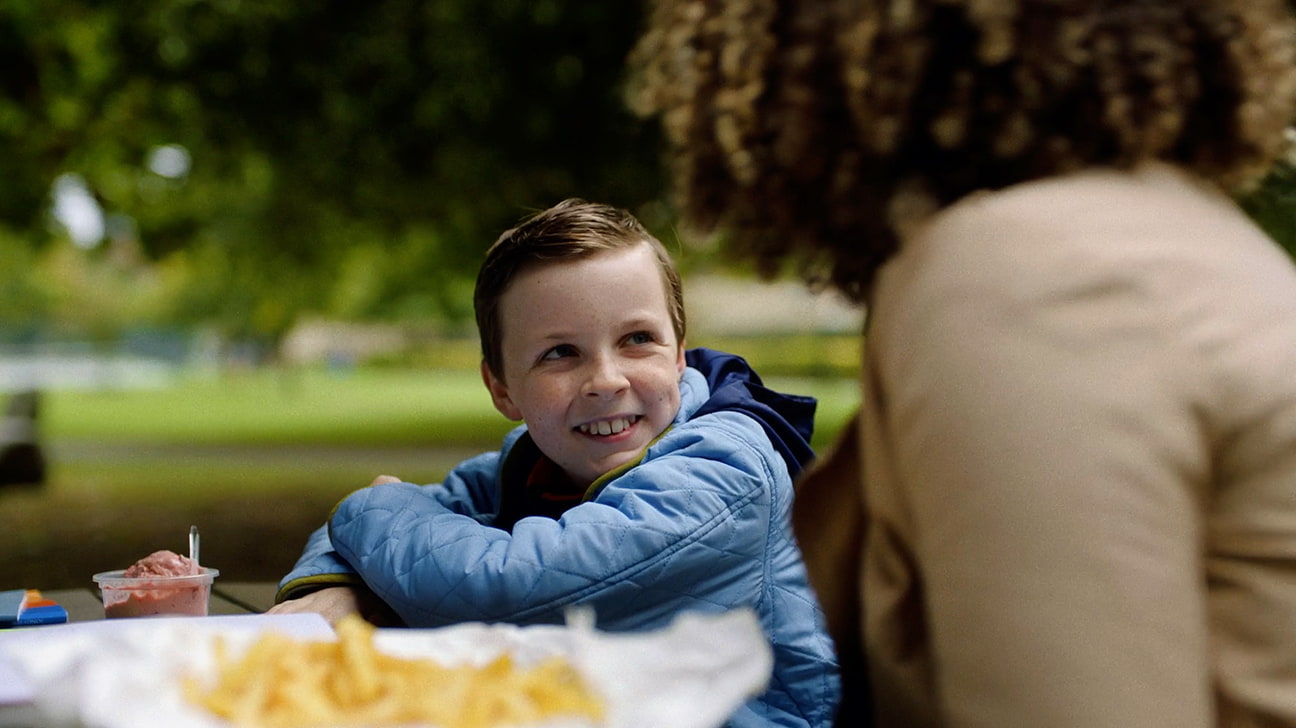 Awards
Gold, £100m+ catagory
Charity Film Awards 2023