Get our guide to running integrated campaigns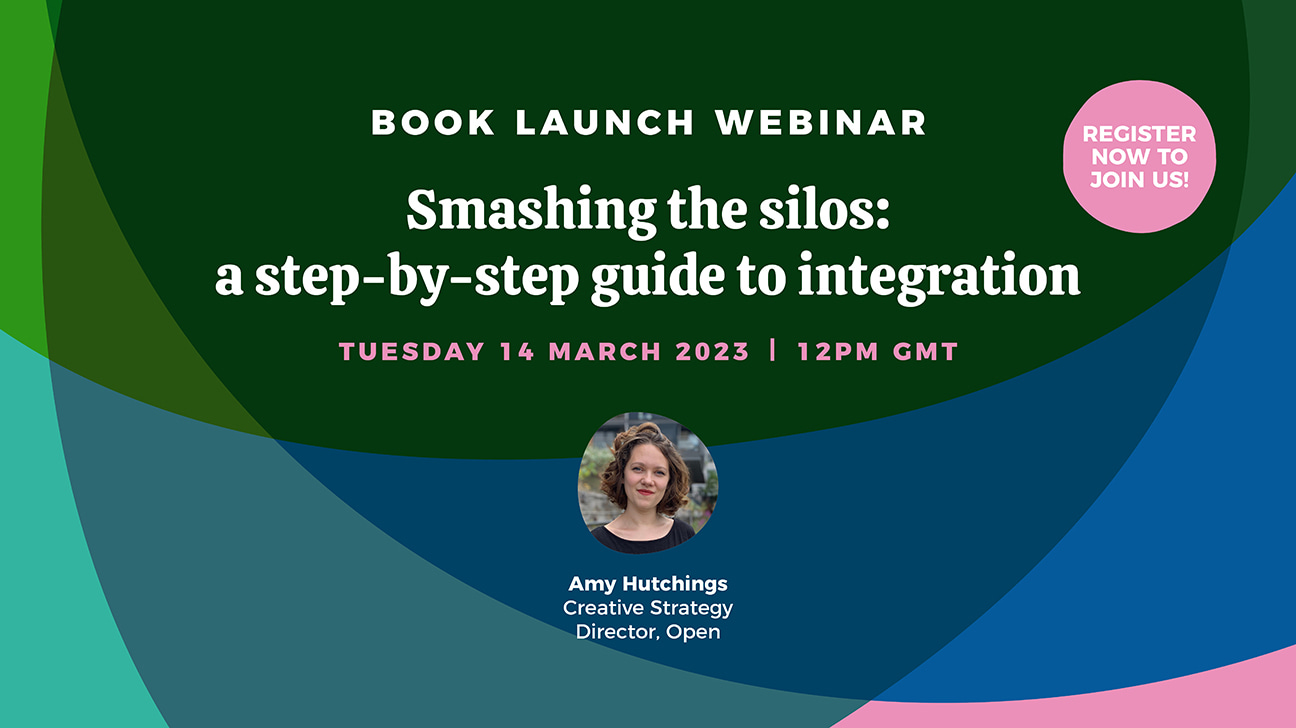 Open will be releasing its first book this spring, Smashing the silos: A step-by-step guide to integration for charities. Register today to attend the launch webinar and receive a digital copy of the book.
Written by Creative Strategy Director, Amy Hutchings, with support from many of our clients and team - the book draws on years of experience developing integrated campaigns with over 20 charities.
We make the case for integration – and provide a step-by-step walk through of how to develop an integrated campaign as a vehicle for breaking down silos.
At this online launch, we'll share book highlights, answer your questions, and provide you and your charity with your own copy of the book.
Register today for free.
The webinar will be hosted on Zoom in webinar mode, we won't be able to see or hear you. The event will be subtitled using automated subtitles.