Integrating charity products with Breast Cancer Now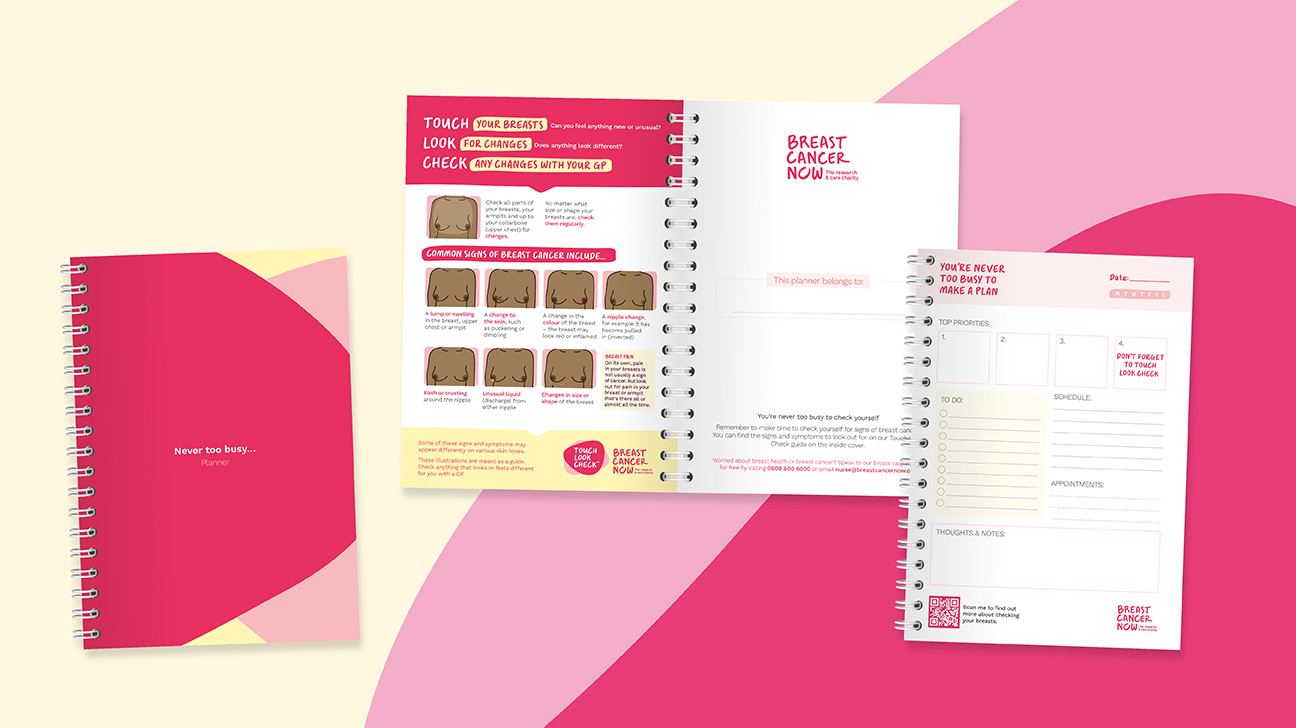 We recently supported and spoke at the Individual Giving Virtual Conference to share behind-the-scenes insights of our integrated campaign work with Breast Cancer Now. Here are the learning highlights from that session.
With special thanks to Suzi Collins at Breast Cancer Now for developing and running the session with us.
A lot of the challenges we face as a sector are out of our control, but we can choose how we respond and there are areas we can improve to help us work better.
One of those areas we're keen to work on is silos.
Working in silo is common across our sector and can take many different forms; from brand and fundraising competing for messaging, fundraising and programmes battling for case studies, or brand and programmes struggling to tell the right story at the right time. We're all working towards the same goal but our individual objectives can make it complicated and clunky to find a smooth process.
Could integrated products be the solution to breaking down silos and building the future of individual giving?
By building integrated products across departments from day one, not only do we achieve each team's objective in a collaborative way, but our donors enjoy a seamless, frictionless and rich experience that builds on their wants and needs and ultimately leads to better value.
When we speak with one voice we're heard more clearly and by more people. And we achieve all of our objectives.
Here's how we worked with Breast Cancer Now to achieve it, evolving the 'Touch. Look. Check' guide we had developed together ten years before, into a new 'Never too busy' planner.
1: Bring people together. Bring their objectives to life.
Bring your brand, fundraising, and programmes team together. Work hard to understand each other's objectives and work together to find a common ground.
By breaking these objectives down into programmatic, brand, and fundraising objectives and applying the outcomes to your hierarchy of needs, you can spot your priorities and get understanding and buy-in from the start about what needs to be done first for different audiences.
2: Refresh. Update.
In 2012, Breast Cancer Now (then Breakthrough Breast Cancer) ran their successful 'Touch. Look. Check.' campaign, raising £700,000, educating 120,000 people, and attracting 14,000 new donors.
This year, we worked together to relaunch the campaign – but things have changed. Each team had new objectives they needed to consider to align with their post-merger objectives and brand, programme, and fundraising goals.
From building on previous learnings and successes and revisiting objectives for a 2022 perspective, we found that people were not only not accessing checks and treatment because they weren't sure what to look for – but they were forgetting or not prioritising taking action.
3: Make it happen
From this discovery, the three key barriers were combined into their value-exchange product, the 'Never too busy' planner.
The planner achieves all three objectives, the pragmatic need of teaching people how to check their breasts and encouraging them to make time to do so. Plus brand's objective of putting Breast Cancer Now in a social context.
In addition, thousands of leads and donors were recruited, helping fundraising achieve their targets.
4: Keep it going
Following the launch of the planner, an ad campaign was activated across Breast Cancer Now's social media channels to compound the messaging, raise awareness, and drive action from their audiences to order a planner and make their donation.
Influencer Mellanie Parry was briefed to record an ad highlighting the three discovery insights of knowledge, memory and priority. Topping it off with a clear call to action to order the planner.
The user-generated content style ads were the highest performing assets from all of the campaign creative.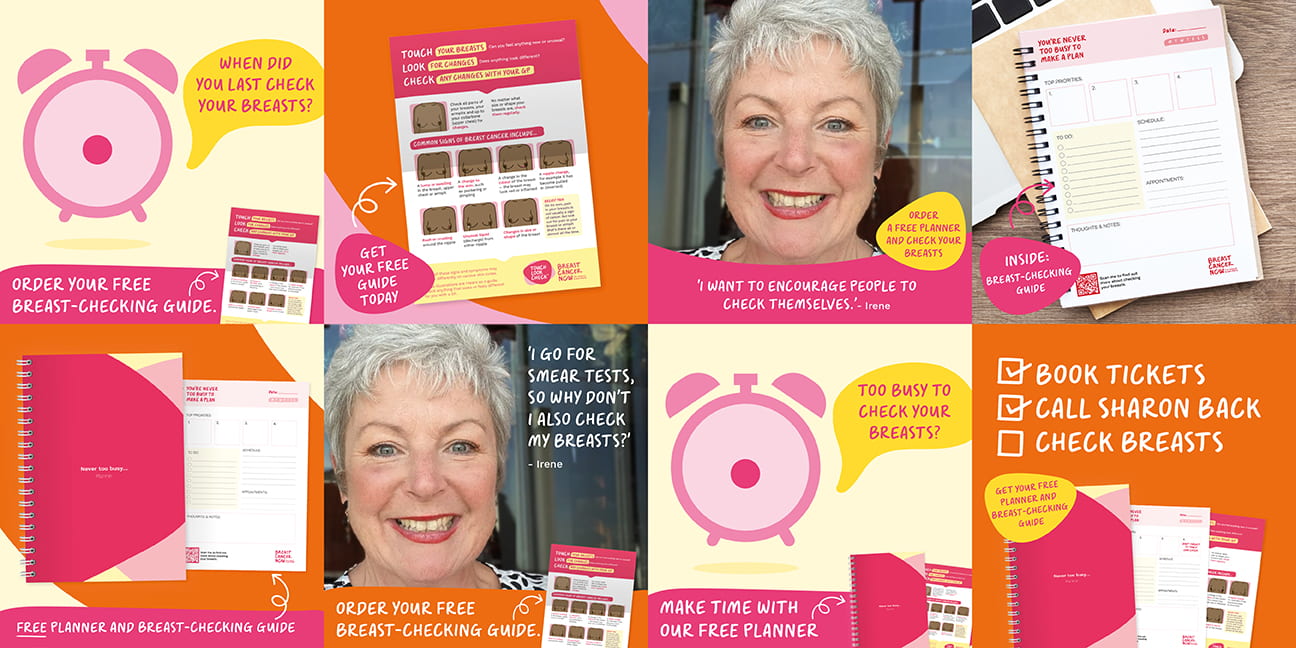 5: Make bold choices
As charities that need cash to survive, it's easy to measure success in pounds and pennies.
But by working together to share objectives and create integrated products we can measure success across multiple KPIs including revenue, awareness, and impact.
And who knows? Teams could even combine budget to achieve their overlapping goals and achieve objectives as one organisation.
And the results?
20,000 leads with a cost per lead of £1.35. 14,000 over target. 500 new donors bringing in £125,000 over the next five years. Over 2,800 planners in the hands of people across the country ready to save lives.
It's very early days but the refreshed 'Touch. Look. Check.' integrated product is showing strong signs of being hugely successful. We're looking forward to sharing those final results when they're ready.
To find out more about multi-million pound campaigns that change the world and get teams working better together, get in touch with Amy Hutchings to find out more today.