Finding your audience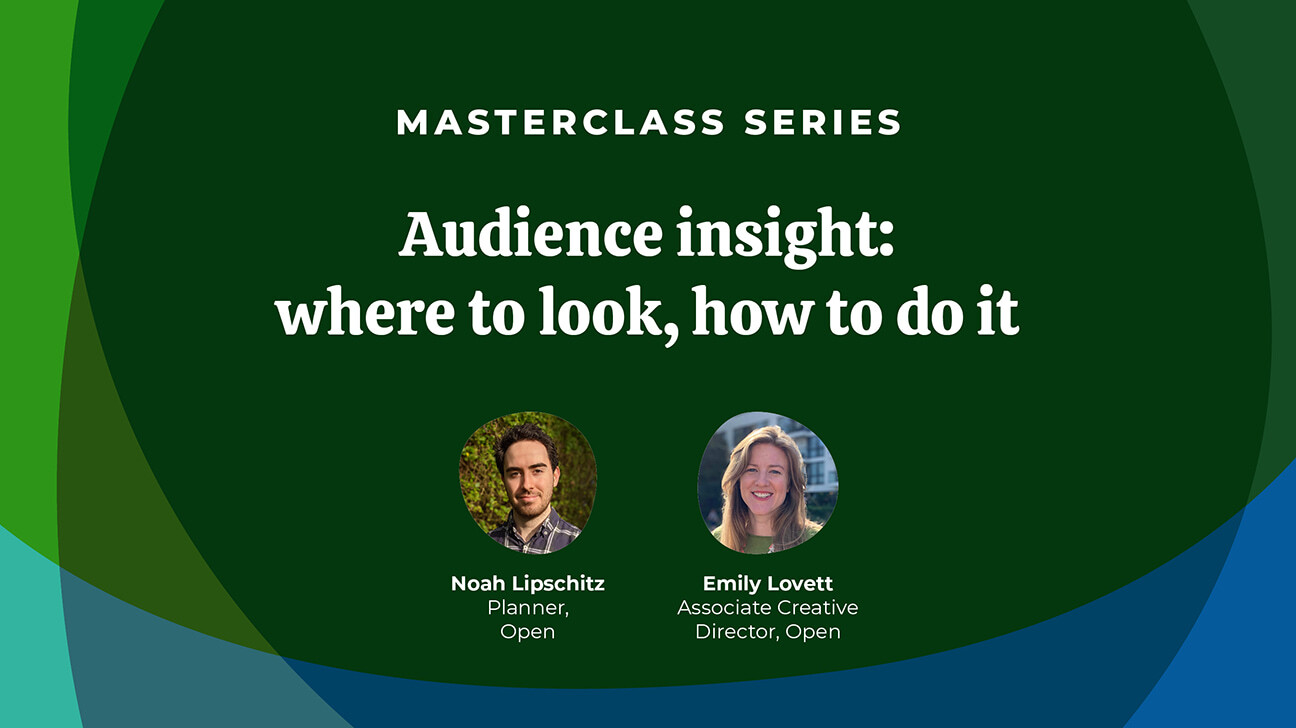 Watch the second webinar in our free masterclass series to deepen your audience segmentation skills.
Audiences are at the heart of individual giving. When we ground our strategies and plans in rich audience insight, we can deliver engaging products, asks, and offers.
Following our first masterclass, in 'Audience Insight: where to look, how to do it' Noah Lipschitz shares a framework of tools for identifying and understanding our audiences, and Emily Lovett talks through some recent Open projects and the key audience insight behind our responsive creative.
This webinar covers:
Why audiences are the centre of our world
Internal and external tools we use to uncover audience insight
Showcase of how we use key audience insight to develop awesome, responsive creative